Brian Kohberger, accused of killing four Idaho college students in an early morning attack last year, chose to "stand still" during his trial Monday.
Kohberger, 28, did not respond when the judge heard his plea, and his attorney noted that he was "standing in silence." After not responding, the judge entered a not guilty plea on his behalf.
Date of hearing is Oct. fixed at 2.
The prosecution has 60 days to file a notice if it decides to pursue the death penalty.
Kohberger was indicted last week on four counts of first-degree murder and one count of burglary, according to documents filed in Latah County District Court.
Kohberger, Ph.D. student from Washington State University's Department of Criminal Justice and Criminology entered a home occupied by six University of Idaho students on November 13, 2022.
He allegedly killed Ethan Chapin, 20. Madison Mohan, 21; Xana Kernodle, 20, and Kaylee Goncalves, 21. Two other students who were home at the time survived and are not considered suspects.
In the months since the murders, prosecutors have presented evidence including Kohberger's white Hyundai Elantra, which allegedly drove past the victims' home several times before the murders, according to court documents.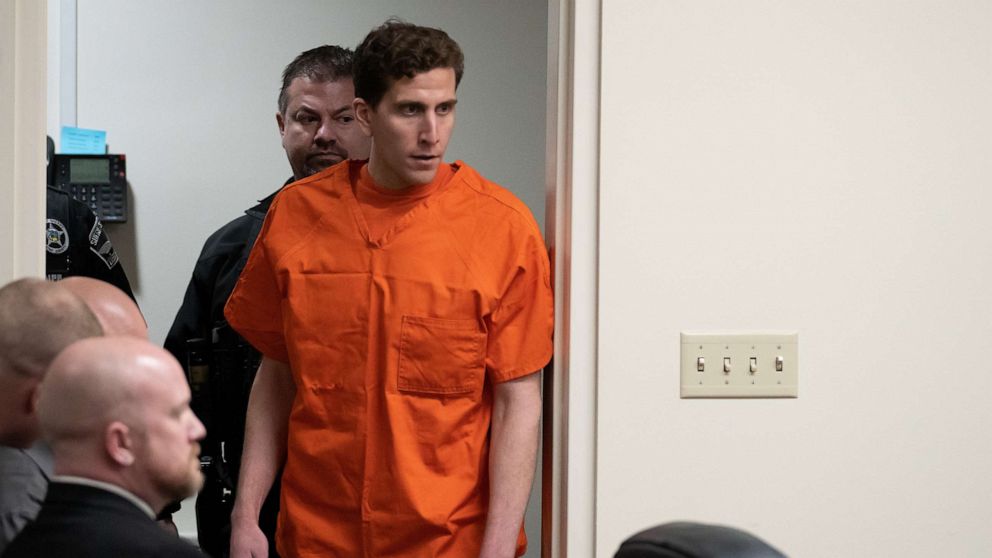 Follow the podcast: "The King Road Murders: An Idaho Murder Mystery" from ABC News, available Apple Podcasts, Spotify, Amazon MusicOr your favorite podcast player.
The suspect's cell phone was on his way to Moscow, but was turned off between 2:47 a.m. and 4:48 a.m., the time the murders took place, police said.
A knife sheath left on one of the victim's beds was found to match Kohberger's DNA, authorities said.
Kohberger, a Pennsylvania native, drove across the country after the semester ended. He was arrested on December 30 at his parents' home in the Pocono Mountains. He agreed to be extradited to Idaho in early January.
Monroe County Chief Public Defender Jason LaBarr, who represented Kohberger at the extradition hearing, said in a statement at the time that his client "is eager to be cleared of these charges and looks forward to resolving these matters as promptly as possible."
ABC News' Emily Shapiro, Mary Gegatos, Nadine El-Bawab, Aaron Catersky and Josh Margolin contributed to this report.